UPDATE!
Safelink Wireless, is now giving 500 free minutes for the first 3 months. This offer is extended to new subscribers, and returning subscribers de-enrolled over 90 days. The offer is a limited offer ending September 15th, 2014!  After 3 months your service will be 250 minutes and 1000 texts.
___________________________________
SafeLink Wireless cell phones, is working to provide, free, and affordable phone services to, underprivileged families, and individuals, who qualify financially.    Many who  are disabled, have lost their jobs, and work low waged jobs, now have access to the important resources a phone provides.   We live in such a prosperous nation, that the fortunate have forgotten that not everyone is thriving.  Many families have two working parents working in the home, while still needing some type of social assistance.  Safelink Wireless,  is a free cell phone provider, working with the FCC, and the Lifeline Assistance program, to offer cellular  and discount internet, to those would not otherwise be able to afford these services.

'Working poverty' is a very real thing in America it was first acknowledged during the progressive era between 1890 – 1920s. People like Robert Hunter, Jane Addams, and W.E.B. Du Bois saw that on of the causes of the working poor is society's unequal opportunity structure, lack of proper eduction, systemic systems such as zoning and other structures that foster poverty.  So the working poor is not a new thing.
Safelink Wireless Free Cell Phone Providers

I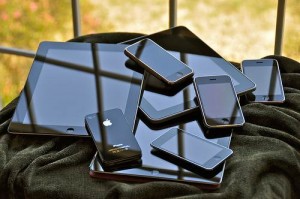 f you qualify for the government-funded program, you receive a phone and free minutes, for one year. You must re-certify each year, to continue to receive assistance.  There are no bills, contracts, credit check or hidden charges.  Safelink, is one of the first major phone companies enrolling consumers in this government subsidized program.  The Lifeline Assistance program, covers every state in the United States, and new providers are popping up every day.
How to Qualify
 The fact that a person work, does not eliminate him/her from qualifying for a Lifeline Assistance.  Many hard-working people are eligible for  a subsidy, if your income is at or below 135% of the Federal Government Poverty Standards.
You also qualify if you a receiving help from most government agencies. (check list below)  If you meet these standards, you qualify for a  cell phone.  The poverty standard varies from state to state, so go to the site to determine if you are eligible.  You can apply online with proof of income or that you are receiving government help.
You are Eligible if you are Receive:
Section 8

Me

dicaid

Work First

WIC

SNAPs/Food Stamps

Crisis Intervention Program

Low Income Energy Program

Nationa

l Free lunch program

Temporary Assistance for Needy Families (TANF)

 
Is SafeLink Wireless Cell Phones in your State
To determine if you qualify, go the SafeLink website, and enter your zip code. Click to find out if the program is available in your state.  If  it is in your state, download and application, or apply on-line.  The company will contact you, if your application is accepted.
What Service do I Receive?
Free Customer Service

Wireless hone


Call Waiting

Text Messaging

Long Distance

International

Voice Mail

Charger
 

Ad

ding Minutes
You can purchase extra airtime by purchasing a TracFone product.  They're sold at locations, such at Rite-Aid, Wal-Mart, Radio Shack, Target, CVS and many other places.  Or you can also purchase more air time online 24/7, at: Tracfone or, Call: 1-800-381-684   24/7.
How to Apply Online
Safelink Wirless
1-800-378-1684
9700 NW 112th Avenue
Miami, FL 33178    Apply here
Safelink Wireless is one of the major authorized phone companies in the free phone program. Here is another major provider of free mobile phones.