Did you know you can upgrade your ReachOut Wireless mobile phone for as little as 15$?   Reachout Wireless, is one of the largest phone companies in the Lifeline program, and they offer you the option of  phone service and the option to upgrade or change your  plan, any time you decide.  Your first phone will be a very basic, and not provide the bells and whistles of more expensive models.   Not to worry!  They have an assortment of phone for a sale, you are sure to fine one you like better.  It is good to know, you are able to upgrade.  If you  lose of have your phone stolen,  you will have to purchase a new one;  as they are not insurable.s
Find out how to qualify for a free cell phone!
Upgrade your ReachOut Wireless Phone
Photo by AcodeonZenMaster via Wikimedia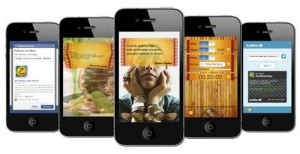 There are many brands  compatible with your phone service, such as, Audiovox, Kyocera, LG, Samsung and Motorola.  Once you choose a one, a factory tested, phone will be mailed to your home via USPS.  You will keep your original number, and any minutes that remained.   Some plans come with bonus minutes, depending on the model.
Lost or Damaged Phones
Note:  ReachOut, is not responsible for mail that is not delivered, stolen, etc.  If you cell phone is lost, stolen or broken, you must purchase a new phone. You are not limited to buying a new phone from ReachOut , you can also purchase one at WalMart, Amazon.com, or any other cellular dealer, as long as it is compatible the provider.  So, you have a wide range of phones to choose for your upgrade, and the prices can range from inexpensive to moderately priced.
How to Upgrade your Reachout Wireless Phone
If you would like to replace or update your present Reachout Wireless phone, go to the website, under 'Wireless Phones Replacement', to choose  new phone.  You will have an option of several products to choose from.  It is here you will be told, if the phone comes with bonus minutes, and how many you will receive.   If you do not see the cell phones you are looking for, contact the company.
Check to see phone  providers in your state.
Reachout Wireless Phones – Upgrade Now Nexus Communications, Inc. Enrollment Support: 1-877-870-9444