Low-Cost Internet Service – 9.99 A Month.  Now through the Lifeline assistance program, low-income consumers can get cheap internet.  This government is now offering almost free internet program works with Comcast, Charter, Cox Communication and many other communications companies.  
High-speed cheap Internet service is a tremendous help to families, especially those with children. You may also be eligible for a discount computer or laptop.  There are many people in American who cannot afford the $50 to $90 a month is costs for this service.  
It is necessary for adults looking for a job or seeking to advance their careers.  It is equally important for children needing to do research assignments and homework.
Why Cheap Internet Service?
Families that cannot afford this technology, cannot compete or keep up with their peers.  These families fall behind more affluent families, in areas as simple as doing a book report or filling out a job application or sending a resume to an employer.  Public library limits access to one hour, which makes online pursuits very difficult.  
Internet Access for the Poor
How is it possible that in such a rich nation and the United States, everyone does not have internet access?   The good news is, there are companies, like Comcast  Cable, Cox, are helping the disadvantaged with  $5.99 internet services, you can now.
Assisting low-income residents with affordable broadband services, not only helps families but for communities.  When a household has access to Internet services, they have the ability to:
Do research for school and job projects

Easily look for and apply for new jobs

Take online college courses

Skype families are other countries

Start an online business

and have access to all the knowledge in the world
The "homework gap" or the lack of internet access makes it harder to do well in school, more difficult to compete in the job market and more difficult to get out of poverty.
Who are the Internet Providers?
There are internet providers that are offer discount Internet service, to individuals and families, are Connect-to-Compete, Comcast, and CenturyLink.  They are not only providing cheap Internet service but offering, low-cost computers as well as training in computer literacy.   As these leaders in the communication industry are helping to bridge the gap, other companies like:
Cablevision

Charter

GCI

Insight

Cox Communications

Bend Cable

Bright House Networks, Eagle Communications

Mediacom

Midcontinent

Sjoberg's Cable

Suddenlink
We have come on board as well!   As communication companies understand the benefit of giving back to the communities, they serve, more of these affordable Internet programs will be developed by private companies.  We still have a long way to go to get broadband in the homes of more families.

Comcast
Comcast, as started a pilot program called, Internet Essentials. This program provides affordable discount Internet service to poor and low-income families. If you meet the financial requirements, you may be eligible to receive cheap internet, at the cost of, $5.00 a month, before taxes.  
This program is available in any area wherever the Internet access provider, Comcast is offering service. Low-income families, as well as individuals, will have access to high-speed Internet (1.5Mbps) download speed, computers starting at $150.

High-speed broadband at $5.00 a month

Norton Security Suite Antivirus Software

Parental Control features
Internet Essentials
Internet Essentials offers access to the Internet for only $9.95 a month.  There is no installation fees, no contracts.  You qualify, you must qualify financially.  If you receive government assistance or have one child receiving Free School Lunch you qualify.  You must also live where Comcast service is available. (more)
Connect2Compete Computer Program
Windows 7

Free shipping

Microsoft Office

90-day tech support

3 – year access to the program

Low-cost broadband – $5.00 a month

Refurbished computers starting at – $150

Low-cost computer classes offer by Geek Squad

Access to Discovery Education's "educational content,"

Online certification classes for $1 for per call from CareerBuilder.com
If you presently qualify for the free government cell phone program, you will qualify for this low-cost broadband offer; along with a low-cost computer or laptop. (more)
How to Receive Government Internet
To qualify for low-cost Internet service and a low-cost computer, you must:
Be located where cheap Internet service is offered

Have not subscribed to Comcast Internet service within the last 90 days

Have at least one child participating in the National School Lunch Program

Not have an overdue Comcast bill or equipment that has not been returned
 Now that you know how to get cheap internet service, find out how to get free government cell phones and free minutes each month.
In Other News
Alabama Free Phones From the Government
Alabama Free Government Phones – Alabama's, free government phone providers, are growing all the time.  If you live in the state of Alabama, you will be glad to know there are government phone providers available to help you.  Though more people are working now than ever before, you will also have those who need help.  Alabama has financial challenges like many states.  There are more people living below the poverty line and needing assistance from the government.
While many are working two jobs to be able to care for their families,  they often have to apply for government aid to survive.  There is a misconception that those receiving help from the government are lazy and do not want to work, they totally ignore those who work one and two jobs!  Lifeline Assistance helps those who are struggling with free or discounted phone service.  If you live in the state of Alabama, cell phone companies listed below about getting a phone, through the Lifeline program (Low-Income Program of the Universal Service Fund).
Government Phone Providers in Alabama
Free phone providers in Alabama, offer two of the major Lifeline phone providers.  Safelink Wireless and Assurance Wireless or available to all residents of Alabama who meet the financial qualifications mandated by the state.  Alabama has been hit hard by the economic downturn and now almost 20% if Alabama's population live below the poverty line.  There are more people needing help from government programs than ever.
Alabama Government Phone Providers:
You are eligible if you receive any of these programs in Alabama:
    Food Stamps (SNAP)
    Medicaid
    Temporary Assistance to Needy Families (TANF)
    National School Lunch (free)    Supplemental Security Income (SSI)
    Low-Income Home Energy Assistance (LIHEAP)
    Federal Public Housing Assistance/Section 8
You are eligible if your total household income is at or below 135% of the federal poverty guidelines or receive benefits from any of these programs in Alabama, or receiving help from one of the federal assistance programs.   (see eligibility).
List of Free Cell Phone Providers in Alabama
So, if you live in Alabama, it is good to know, there are several companies that deliver free cell phones and services to low-income consumers.  Visit all the providers listed above, and choose the one that suits your needs.  Go online, or call to enroll for free cell phone services.   You will need to have proof of income or proof that you are receiving assistance from a government agency.  Proof of income will include:
Copy of W-2 forms
Unemployment benefits letter
Child, spousal support letter
Recent payroll stubs
Letter of financial assistance agency
Social Security benefits letter
Disability benefits letter
If you have friends or family living in the state that may benefit from this program, please send them to this site.
Poverty's New Home | Stanford Social Innovation Review
There is also less concentrated poverty (more than 20 percent of the population in a given area), which is associated with higher rates of crime, unemployment, high school drop-out rates, and other social problems. In fact …
Cintex Wireless Free Government Phones
Cintex Wireless offers free cell phones and services to qualified consumers.  They work with  LifeLine assistance to provide phone service to low-income persons and families in Arkansas, Maine, Maryland, Rhode Island or West Virginia.  Cintex only offers 250 talk and text minutes, and you are charged for text messaging for those who qualify.
How to Apply for a Cintex Wireless Phone
Go online to download and submit an application, with proof of income or documentation for the government assistance program giving your help.  There is only allowed one free phone per family, and you must re-certify with proof of eligibility each year.  On the plus side, you get rollover minutes. Standard amenities apply, such as long distance and domestic, call waiting, call forwarding, caller Id and more.
Your income meets Federal Poverty Guidelines
Low-Income Home Energy Assistance Plan (LIHEAP)
Supplemental Security Income (SSI)
Participation in the Free Lunch Program
Section 8 Federal Public Housing Assistance
Temporary Assistance for Needy Families (TANF)
Food Stamps
Medicaid
Cintex Wireless Affordable Plans
Cintex Wireless also offers affordable wireless service like unlimited texting on all paid cellular plans.  These are  330-day talk and text plans.
100 Nationwide Minutes or 100 International Texting for $ 5
100 Nationwide Minutes and Unlimited International Texting for $10
300 Nationwide Minutes and Unlimited International Texting for $15
600 Nationwide Minutes and Unlimited International Texting for $20
Unlimited Nationwide Minutes and Unlimited International Texting for $40
Lost or Stolen Phones
If your phone is lost or stolen, your monthly minutes are not protected or reimbursable until you notify the company of your loss.  You must call 877-304-9183 or visit Cintex Wireless website, (www.cintexwireless.com)  Once the company is notified you can buy a new one, and all remaining time and your old number will be transferred to your new phone.  If minutes were used during the time of the lost, they will not be refunded.
Contact:
Website: Cintex Wireless – Apply
PO Box 10707
Gaithersburg, MD 20898
1(800)826-0337
You May Also Want to Read
How to Add Minutes To Your Free Government Phone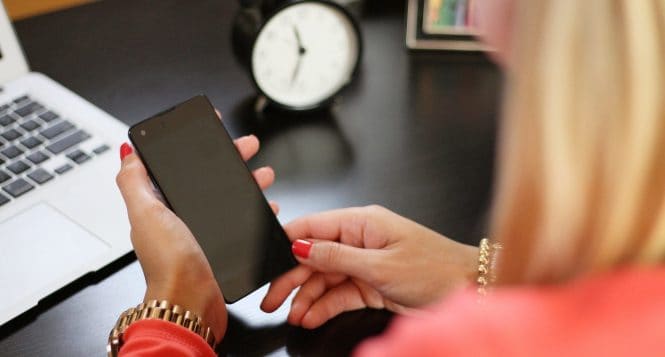 How to Add Minutes to your Free Cell Phone from Lifeline.  Do you need help adding minutes to your Safelink, Reachout Wireless, or Assurance Wireless phones?  We can help!  If you have a free government phone, you need to know how to buy and add minutes.
For people who use their phones a lot, adding minutes is necessary.  Click on the link to your phone provider, to find out how to purchase and add time.  Like with every purchase you make, do your research and check of online reviews for the phone provider you are considering.
Here is How to Add Minutes to a Safelink Wireless Phone
Safelink is one of the top Lifeline providers offering government phones and services.  It is, however, kind of difficult to reach their customer service.  If you have a special promotional code add that; click no.  If you have any problems with this process.
Press Menu
Select "Prepaid"
Continue to "Redeem Airtime" or "Add Airtime"
Select "OK"
Scroll down and press OK until you see "Card #" or "Airtime PIN".
Enter 555 and press OK.
If you do not have a promotional code press NO.
You have now activated your Minutes and they will appear momentarily.
How to Add Minutes a ReachOut Wireless Phone
Reachout Wireless is another well-known phone company in the free phone program.  When looking for upgrades or smartphones there is a number of choices available to consumers. The allotted time for the ReachOut phone is 250 minutes.
That's a little over 4 hours.  Do you realize how easy it is to talk a half-hour or an hour on the phone?  That is why they offer their customers a variety of plans and ways to get the most out of your phone. Don't be intimidated by the process.  It is very easy to do. [more]
Adding Minutes to Assurance Wireless Phones
Adding time to your Assurance phone is simple.  You can purchase a Virgin Mobile Top-Up card in most supermarkets, drug stores, department, and phone shops.  The plan includes 350 minutes a month and unlimited text messaging.  After an initial 500 minutes for new clients. If you want to add more time, pay $5 to get a total of 500 minutes a month. [more]
How to Add Minutes to Budget Mobile Phones
Budget Mobile is one of the top government phone providers in the Lifeline program.  They cover most of the US and territories.   You can easily add more minutes to your Budget phone in minutes by going online to their website.  Unlike other providers, there is no need to enter a pin or card number. Once your minutes are purchased, they are immediately applied to your cell phone.  You can purchase 100, 250 or 400 talk minutes, and up to 4,000 text minutes.  [more]
You Also may want to Read
Arizona Free Government Cell Phones
Arizona free government cell phones.  The economic situation has been improving in the US, but there are still a lot of people who are struggling.  Some of the hardest working people can not provide for their families basic needs.  You also have seniors or the disabled who can greatly benefit from help with a landline or free service.
There are many options if you live in Arizona and are looking for a free government phone provider.  These Lifeline providers offer free phones and minutes to qualified consumers.  You may be eligible even if you are working.  Cell phone service and rules vary slightly depending on your state.
Top Provider in Arizona
Safelink is one of the free government phone providers providing free cell phones in Arizona, through the Lifeline Program.  It is one of the leading providers in the Lifeline free phone program.  LifeLine program offers government-assisted phone services to low-income families and individuals in Arizona.  When you qualify, you can receive everything you need to stay in touch with friends, family, and your job. Depending on your phone provider, you will receive a free phone and up to 500 minutes of talk time a month.
Arizona Free Government Cell Phones
You are eligible for the government phone in Arizona if you receive benefits from most government assistance programs or your gross family income is at or below 135% of the US Federal Poverty Guidelines.   If you are getting assistance from the programs listed below, you may be eligible to get a government cell phone free, with monthly minutes.
    Medicaid
    Section 8  Housing
    National Free School Lunch
    Temporary Assistance for Needy Families (TANF)
    State Child Health Insurance Plan/KID CARE
    Tribally Administered Head Start

   

    Veterans Pension or Survivors Benefit
    Bureau of Indian Affairs General Assistance
    Supplemental Nutrition Assistance Program – Food Stamps
    Food Distribution Program on Indian Reservations (FDPIR)
    Low-Income Home Energy Assistance Program (LIHEAP)     Supplemental Security Income (SSI)
Choosing a Phone provider in Arizona
Keep in mind that phone plans vary from provider to provider so before you choose, do a Google search to see what others are saying about the phone company and if there are any complaints about customer service or other issues with the company.  You don't want to register with a Lifeline provider only to find out they have terrible customer service.
American Assistance 866-966-2628
Access Wireless – Access Wireless provides customers to receive free monthly minutes, free unlimited text, and 2 GB of data Access Wireless.
Assurance Wireless – Free Monthly data and unlimited text-free android phone.  Assurance Wireless.
Blue Jay Wireless –  No longer participates in the program.

---

Budget Mobile  Lifeline program.

CenturyLink 800-407-5411
En-Touch Wireless – Unlimited talk and text and one gig of data.  EnTouch Wireless.
QLink Wireless –  1 Gb data monthly, 1000 minutes a month, unlimited texting.  Q Link Wireless.
Reachout – No longer in the program.
Safelink Wireless –  Free Talk, Text & Data for qualified participants.  Safelink Wireless.
StandUp Wireless – 500 free minutes, unlimited text messaging, 1 Gb of data.  StandUp.
Tag Mobile –  Free Talk, text, and data.  Tag Mobile
Terracom Wireless – Free Smartphone, unlimited talk, text, and data.  Terracom
Do I Qualify for a Phone?
Most states have providers and U.S. Territories, however occasionally there may not be a free government provider near you.  If this is your situation there are phone companies that do not offer the Lifeline program but do offer discounted services.  Check the company below to find discounts in Arizona.
Lifeline Assistance Eligibility in Arizona
Some providers offer discounts to those who qualify for the program by receiving help from an approved government program or your household income that is at or below 150% of the federal poverty level.  You have the option of using most Tracfone cell phones include the free one offered.  Also, add minutes to a Tracfone phone card which is sold in many drug stores grocery stores and majors chains such as Wal-Mart, and KMart.
You May Also Want to Read
Arkansas Cell Phone Providers – Lifeline Phones
Arkansas Cell Phone Providers offers free phones, and minutes to residents who qualify.  This is facilitated through the Lifeline Assistance Program.  These government phones can make a world of difference to a resident of Arkansas, who are out of work, disabled or elderly. Many states have been hit hard by the downturn in the economy.  Some have recovered, but far too many have not. Arkansas' economy is improving overall; however, wages are not keeping up with the cost of living, making it financially difficult for many workers.
As reported all across the United States, low-income laborers are working second jobs, to just to make ends meet.  Arkansas agricultural products are rice, soybeans, and cotton.  They are leading producer of chicken, turkey, and manufacture lumber, paper products, furniture, auto, and airplane parts, as well as machinery.  The people of Arkansas are hard-working, industrious proud they live in the Home Of Our 42nd President Bill Clinton.
Arkansas Lifeline Government Phones
Lifeline Assistance is a government-subsidized benefits program, that works with the FCC, to provide free and affordable phone service to every state, territory, and tribal lands. The government phone program, began in 1985, as a relief program for the poor in the rural community.  Many of these isolated families in Arkansas had no telephones,  leaving them unable to get access to many of the services they so badly needed.  The program has grown, and now covers cell phones as well as landline assistance to low-income residents.  You qualify if you work, but your gross yearly income is, below 135% of the Federal Poverty Guidelines.
You may be eligible if you receive:
Medicaid
Food Stamps
Supplemental Security Income (SSI)
National Free School Lunch Program
Federal Public Housing Assistance/Section 8
Temporary Assistance for Needy Families (TANF)
Supplemental Nutrition Assistance Program (Food Stamps)
Low Income Home Energy Assistance Program (LIHEAP)
Bureau of Indian Affairs General Assistance
Food Distribution on Indian Reservations
Tribal Temporary Assistance for Needy Families
Arkansas Lifeline is fortunate to have many providers in the state.  Phone plans vary slightly from company to company, but all providers government approved phone services.  If you do not qualify for a free government phone plan, many of the companies offer affordable prepaid phone options.  Budget Wireless and Access, are now offering Smartphones for sale, that are compatible with their service.
Please go to each of the plans below, to find one that is perfect for you.   All who qualify will receive free cell phones and at least 250 talk and text minutes monthly.  Only one phone per household and you must place at least one call a month to maintain your Lifeline discount.  Find out how to prove eligibility.
Here is the List of Free Cell Phone Providers Covering Arkansas:
You May Also Want to Read
For more information check out this,  Arkansas Lifeline Assistance Resource Link