Apply for free phone assistance.   We have received many responses from people asking how to apply for free government cell phone assistance from Lifeline. Yes, the information is already on our site, but we decided to show you step-by-step how to request and receive free cell phone assistance.  The Lifeline program provides help to low-income families struggling to maintain their households.
They have been giving away free phone service since the 1980s.  The program initially gave discounts and landline phone services and helped with deposits on new phone service.  Today if you qualify for Lifeline assistance, you can receive help with either a home or a cell phone.  
With a free phone, you can use the money you save to pay other essential bills.  You also have the peace of mind knowing you can contact others for personal or professional purposes.  Some companies even offer smartphones.  So if you need a little help, keep reading.
First Choose your Phone Company
First, find out how to apply for free phone assistance in your state. Each state has several free government phone providers. You may also want to do a little research to find out what others have to say about the company you choose.  Google the phone company you choose and look for a review.  All free phone providers are not the same.  You want to choose someone who has excellent customer service and gives you the ability to upgrade your phone or service plan.
Once you pick your phone provider, go to their website to apply.   If you are eligible, you will receive an automated telephone call, email, or letter.  If you receive aid from a government program, you must provide proof of participation.  Proof of eligibility is necessary to prevent fraud and waste.  Fraud on the side of the provider and consumer puts the program in danger.
Apply for Free Phone Assistance
Go to your provider website and look for the words "Apply" to fill out an application.   This application form will require personal information like:
First and last name
Give your Address
Your Date of Birth
Why your qualify (SNAP, TANF, SSI, WIC, Medicaid, Free Lunch Program, etc.)
The last four numbers of your social security number
Qualifying Financially for Free Cell Phone Assurance
If you apply for free cell phone assistance and do not receive government assistance, you must meet specific financial criteria.  Your household's income must be at or below 135 percent of the federal poverty guidelines.  Types of documents they accept:
A current Federal Tax Return
Social Security benefits letter
A recent copy of your W-2 forms
Veterans Administration benefits letter.
Child Support documents
A letter from Unemployment/Workman's Compensation
A payroll statement or current check stubs from your job
What Next?
After you have submitted your application, they will process, verify your documentation and notify you when approved.   You are only one Lifeline phone for each household.    If this policy is broken, you may be removed from the program and not allowed to apply for services. When approved for free phone assistance, you should receive your new phone in about ten business days.
If your phone provider cannot verify your, they will contact you to inform you there has been a TPIV failure.  You will merely have to provide another type of document.  Once that is approved, you can receive your phone.
Other types of acceptable documents 
Birth certificate
Military discharge papers
Current passport
Driver's license (unexpired)
Social Security card
Naturalization papers
Tribal Identification
Activating your phone
Find free phone assistance near you. Once you receive your phone, there should be a flying explaining how to activate your phone.  If you have any problems using your new phone, call your phone provider for assistance.  If you run out of your monthly minutes, or you want to change your phone plan, your provider can help you with this as well.
Other Lifeline Programs
Discount Internet
Lifeline also now offers a discount on broadband services as well. (see discount Internet services). Unbelievable as it may seem, many families still do not have computers or the Internet.  Thirty-four percent of seeking employment in the U.S. believe the Internet is a necessary tool when looking for work.
Forty-eight percent of Americans make under $25,000 a year and don't have the Internet.  There is no getting around it; broadband access is a necessary resource for everyone.
Today many families participate in the Lifeline program and receive cellular phone service courtesy of the U.S. government.   If you receive assistance from a government program, you may qualify for a free cell phone plan. If you are working, check US Poverty Guideline to see if you are eligible.  These benefits are available to anyone who qualifies financially.
You May Also Want to Read
Safelink Compatible Phones – Which Phone Models Work?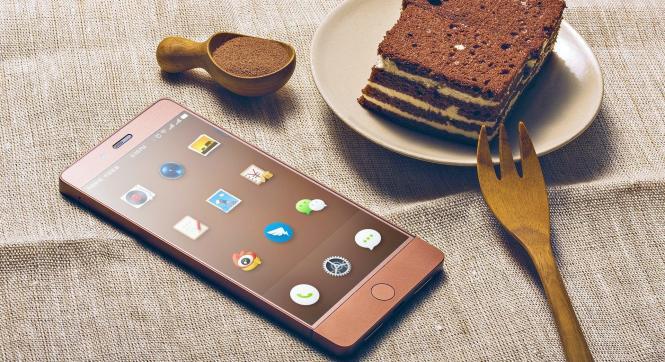 It is nice knowing that you are not locked into the same Safelink cell phones you got when you originally signed up for your wireless benefits and free Lifeline services. Now and then, Safelink Wireless offers customers on its Lifeline program a phone upgrade. People are always looking for a phone upgrade, and we can help.    Safelink is a mobile phone company providing government-subsidized, free phones to low-income families and individuals. If you are a low-income consumer, you can qualify for free, low-cost phone service.
Finding Safelink Compatible Cell Phones
It is important to make sure your phone is companibke with Safelink services. That is why we have compiled a list of available compatible phones for sale. If you need to purchase a replacement phone or upgrade the phone you have,
Contact your provider to find out which phones work with your service
Go online to research the phone and the features you want
Most customer service representatives are very good at giving you the correct information. Still, confirming the phone compatibility will save you the frustration of returning the cellphone and buying a new one.
What to Do if I lost My Phone?
Ok, you lost your phone
, now what? Whether you have a prepaid smartphone, Google pixel or a Galaxy s10, or an Apple iPhone, you want to contact your provider if you have lost your phone, so they can disconnect service to prevent the phone from being used by someone else.
Next, they will issue you a new phone number
and transfer the remaining monthly minutes left on your phone.  You will receive a new refurbished phone at no cost to you. You can also purchase a new SIM card to transfer all your phone numbers and other information to your new phone.
Always double-check this information for yourself. This will save you the frustration of having to return the cell phone. If you need further help, don't hesitate to contact Safelink Technical Assistance – at 1-800-378-1684.
What to Do if I lost My Phone?
Ok, you lost your phone
, now what? The first step is to notify your provider, so they can disconnect service to prevent the phone from being used by someone else. Next, they will issue you a new phone number and transfer the remaining minutes left on your phone.
Next, you will receive a new refurbished phone at no cost. You can also purchase a new SIM card to transfer all your phone numbers and other information to your new phone.
Also, double-check this information for yourself. This will save you the frustration of having to return the cell phone.  If you need further help, please get in touch with Safelink Technical Assistance – at 1-800-378-1684.
Here is a List of Safelink Top Compatible Phones
LG221c
Compact Flip
Internet capability
Bluetooth/Speaker
Battery life 3 hrs
Hearing aid compatible
The Big Easy
Double Minutes for Life Free
Large Buttons
Lighted keys/Flashlight
Hearing aid
Battery life 3 hours
Samsung Galaxy S425G
Triple Minutes for Life
Flip phone/Battery up to 6 hours
Bluetooth/Hearing aid compatible
Digital Camera/ Video recorder
Samsung T330G
Double Minutes
Flip Phone/Internet
5 Hour talk Bluetooth Wireless
Digital Camera/Video
hearing aid
Samsung S425G
Triple Minutes for Life
Flip phone/Battery up to 6 hours
Bluetooth/Hearing aid compatible
Digital Camera/ Video recorder
Samsung T330G
Double Minutes
Flip Phone/Internet
5 Hour talk time
Bluetooth Wireless
Digital Camera/Video
LG 840G
Touchscreen 3G WiFi
Camera/ video/Web/Bluetooth
2GB SD Card included
5-hour battery
hearing aid
Samsung T245G
Double Minutes
Small Flip Phone
Bluetooth/Camera/Mobile/Text
5hours talk
Samsung S390G
Triple Minutes
Small keyboard
Camera/video/Bluetooth
MP3/Wi-fi/6-hour talk
LG505C
Trible Minutes
Touchscreen slider
Bluetooth/Mobile web
MP3 Player/2.5 talk hours
Hearing aid
Samsung S125G
Double Minutes
Hands-free speaker
Text messaging
Voice Mail/Call Waiting
Caller ID/6 hours talk hours.
LG410G
Compact Flip
Speakerphone
Auto redial
Download ringtones
4-hour talk/hearing aid
LG221c
Compact Flip phone
Internet capability
Bluetooth/Speaker
Battery life 3 hours
Hearing aid compatible
LG 235C
Double Minutes
Small Flip Mobile
Bluetooth/Camera/Speaker
Caller ID/3-hour talk/Hearing aid
LG800G
Triple minutes
Touch Screen
Mobile/mp3
Bluetooth/Camera/video
4-hour battery
LG500G
Double Minutes
Qwerty keyboard
mp3
Bluetooth/Camera/video
5-hour battery
LG 840G
Touchscreen 3G WiFi
Camera/video/Bluetooth
Internet
5-hour battery
Hearing aid
LG420G
Compact flip
Color Display
Bluetooth/Camera/Web
Text messaging
7-hour talk
Hearing aid
LG 430G Motorola
Double Minutes
Small Flip Phone
Internet
Bluetooth/Camera/Video
5-hour talk
hearing aid
W376g
Double Minutes
Bluetooth
VGA Camera
Hands-free/Picture/text
Battery 6.15 hours
Hearing Aid Compatible
Filing a Complaint Against A Free Government Phone Provider
Government Cell Phone Complaints.  From time to time, we have had readers contact us about problems they are having with their phone or phone service and don't know where to turn. This can be frustrating as everyone wants reliable phone service.  Have you ever spent what seemed like a lifetime trying to reach a live person on the phone?  Unacceptable things are not being able to reach your providers.
The phone prompts go from around and around, and you still can't reach anyone. It seems people want our money but don't want to provide excellent customer service.  As a consumer, you deserve reliable, reachable service from a free cell phone provider. We will discuss when you need to call your provider and when you need to contact your state public utility commission or USAC.
Free Government Cell Phone Complaints
Several problems can arise when using any phone.  Government cell phone complaints often go unanswered when you don't know where to go.  Because your phone is a discount or free doesn't mean you should not get A-1 customer service.  However, there are some problems where you need to talk to a higher authority.
What is USAC?
The USAC is the Universal Service Administrative Company (USAC), is the agency that facilitates the federal universal service fund for the Lifeline Program.  They work with telephone providers to provide qualifying consumers with a discount each month with a landline or wireless phone service.
Answers to Free Government Phone Complaints
My application was denied because I was identified as a duplicate subscriber.
If you find you are registered for more than one phone, contact your provider within 35 days of the letter's date to select which account you would like to keep.  If you fail to notify the Universal Service Administrative Company or provider, you can lose your Lifeline privileges.
My Phone Company has not resolved my issue. 
Your service provider should never deny you assistance.  If you can not get your issue resolved, the USAC will help you.
Recertifying Eligibility
To find out if you are eligible.
When you apply for service, you will have to submit the information to determine if you qualify for the Lifeline discount.  If you are eligible, you will be contacted via email or letter to inform you that you have been accepted into the program.  See if you qualify here.
I received a re-certification letter, but  I am having trouble re-certifying online or through the phone system.
If you don't renew your phone services in time, you can use your  Lifeline benefits until the issue is fixed.  Contact the Universal Service Administrative Company immediately if you have this issue.
How do I re-certify
Every year you will be contacted by mail and or robot-call reminding you to re-certify your service.  Keep a note of the date your service begins, in case you are not contacted.
Getting Help
I can reach customer service.
Some free cell phone providers have phone systems that do not connect you to a live person.  They are trying to answer your question without speaking to a representative. Some things have to be handled person-to-person.  When you can't get the help you need, please contact USAC.  Get help here!
When you have lost your phone, you need to contact your specific cell phone provider.  Do not contact a website that writes about free cell phones; contact your specific cell phone provider.  Only they have the authority to replace or sell you a new phone.  Some cell phone companies will give you a new phone without charge, and some will charge you a fee for another one.
Possible Issues with your Free Phone
 I have been approved for a Lifeline discount, but I didn't receive a credit on my bill.
Mistakes can happen.  Do not panic if you notice you are not getting your Lifeline credit.  This problem is an oversite and should be resolved easily.  Make sure you have re-certified for continued service.
My phone doesn't work.
If you receive a new cellular phone and it is not working properly, your company will replace it free of charge.  If the product does not work because of something you have done, you will have to pay a fee or buy a new one.
Troubleshooting Issues
My application was denied.
When confirmation of DOB or SS number is a problem, your free cell phone provider or USAC can help with this issue.  Double-check to make sure you have given the right information in your application.
I re-certified my service but am no longer receiving a Lifeline credit on my phone bill.
This can happen if you were late in submitting your re-certification response.  Contact the company by email, letter, or call.
I didn't receive my monthly minutes.
Your provider facilitates monthly minutes.  If you do not receive your allotted time, they can correct it.  Contact that by email, phone, or live online customer service is available.
Federal Poverty Guidelines – What Income Qualifies
You may be eligible for a Lifeline Program discount.  Your household's income must be at or below 135 percent of the federal poverty guidelines,
| | | | |
| --- | --- | --- | --- |
| Household Size | 48 The Contiguous States and D.C. | Alaska | Hawaii |
| 1 | $15,890 | $19,872 | $18,293 |
| 2 | $21,506 | $26,892 | $24,746 |
| 3 | $27,122 | $33,912 | $31,199 |
| 4 | $32,738 | $40,932 | $37,652 |
| 5 | $38,354 | $47,952 | $44,105 |
| 6 | $43,970 | $54,972 | $50,558 |
| 7 | $49,586 | $61,992 | $57,011 |
| 8 | $55,202 | $69,012 | $63,464 |
| For each additional person, add | $5,616 | $7,020 | $6,453 |
Cellular One Wireless Government Phones

Cellular One Lifeline provides federally subsidized cell phone service through the Lifeline Assistance program.  Cellular One Lifeline is extended to low-income families and individuals of tribal lands in Utah, Arizona, and New Mexico.
The Lifeline Assistance Program's function is to make free and low-cost phone service available to disadvantaged consumers.  The program began as a subsidy for landline service to rural and the elderly.  Today Lifeline covers landline and cell phone services. 
About Lifeline
Lifeline is a federal government program open to financially qualified persons in the United States and US Territories.  To be eligible, you must participate in a government assistance program or income at or below the U.S. Federal Poverty Guidelines.
The  Cellular One phone package includes free cell phone local air minutes and texting.  The Lifeline program in its infancy provided millions of low-income consumers with home landline services. They also offered a credit for initial set up fees for the new phone service.
Cellular One Lifeline Phone Assistance
Clients are pre-screened to determine eligibility.  Those applying for help must present documentation proving they are financially eligible, and only one phone line is allowed per household.  A household is a group of related people living in one location.
These services can not be transferred to a secondary party. Any false statements made to receive these services can cause banning from the program. Do you Qualify for Free Service with Cellular One?   If you are receiving any of the following benefits, you may be eligible:
Medicaid
Tribal General Assistance
Tribal Food Distribution Program
Federal Public Housing Assistance
Supplemental Security Income (SSI)
National School Free Lunch Program
Navajo Nation Program for Self Reliance
Supplemental Nutrition Asst Program (SNAP)
Federal Public Housing Assistance – Section 8
Low-Income Home Energy Assistance Program
Temporary Assistance for Needy Families  (TANF)
Proof of Eligibility
Statement from SSI or Disability
Recent payroll stubs – three months
Previous year's W-2 Returns
Statement from Social Security Benefits
A Picture Identification and proof of address
Many families qualify for free landline and cellular service even if they work.  If you think you are eligible, please check to see if you qualify.  You may also qualify when your gross family monthly or yearly income is at or below 135% of the Federal Poverty Guidelines.  There has been fraud and waste associated with the government phone program.  New measures have been put into place in an attempt to curtail losses.
Acceptable Documentation

You will need to provide proof of your income when you apply for a free government phone.   Please be ready to submit:
Proof of Address

Recent Federal Tax Return

Three current payroll statement
Federal/State Government-Issued ID

Unemployment/Workman's Compensation benefits letter

Letter from Department of Social Services or SNAPS, Veteran's Administration, Social Security Benefits
Other CellularOnePlans
Income-Based – Covers low-income families that do now qualify for totally free service.
Lifeline Program – For participants of federal or state assistance programs, TANF, SNAP, Medicaid, or other programs.
Free4Life Plan includes a free Smartphone and one $30 gift card. Free local minutes and data.
To qualify for this plan, you need to live in the area Providing CellularOne service. You have to receive assistance from one or more of the assistance programs listed above, and you must live on tribal lands. This plan is only available to Native American consumers if it comes with 600 local anytime minutes for a 12 month period.
The FreedomFone Plan comes with one $20 GIFT CARD 300 any network minutes and 1000 SMS.
This program is not limited to Native Americans but low-income consumers from participating states. The plan includes 350 anytime minutes a month for a 12-month plan. There is a $3.00 one-time fee.
Phone Activation
Once you receive your FlexFone, it needs to be activated by an authorized Cellular One agent or a Cellular One store in your community.  A phone number will be given to you, which can not be changed.  Your cell phone will only work with the Cellular One service. You will be able to make calls to cell phones and landlines and send text messages.
Stop Free Government Phones
Many want to stop free government phones. Lifeline provides free government cell phones to low-income families. The government has been helping the poor get landline phone service since the 80s. Today they have upgraded the program to include cell phone service.
Not to get political, but cutting waste and fraud is a big part of the platform. There had been problems with this program, but measures have been put in place to vet those that seek assistance, and communication companies that do not comply with the rules are banned from the program.
Stop Free Government Phones for the Working Poor
Did you know that everyone poor is not unemployed? A large part of the population has one or more low-wage jobs and still needs government assistance to care for their families. The working poor work for employers who don't give them enough hours to qualify for medical benefits or can't afford them.
Many are quick to resent the poor, yet how many of us would really be willing to exchange their menial salaries and low-income communities for receiving the so-called' free stuff' poor people get?  Probably no one!
You may hear ignorant things like, "Why should hard-working people have to pay for phones, for lazy people who won't work?" or "Get a job like the rest of us and stop being a burden to society!"   The Center for Poverty Research stated that in 2013, 10.5 million or 23 percent of people working in America were poor or the "working poor."  
Where have all the Good Jobs Gone?
Over 40,000 factories have been outsourced overseas and millions of high-paying jobs. Why were these jobs so important?  These were the jobs that didn't require a college degree.  These were the jobs where you got on-the-job training.  These were the jobs that gave men and women the ability to move into the middle class.  The export of these high-paying factory jobs has created a whole group of trained people for little else.
The working poor now works on jobs that pay a fraction of the salary earned on factory jobs. n Today, many who work can not care for their families without seeking assistance from the government.  Those who are now looked down on for needing help were once proud, middle-class Americans.
Are there no Workhouses?
Many opponents of the free cell phone program seem to resent the poor.  "Are there no workhouses?" These were the words croaked out by the hard-hearted Ebenezer Scrooge in the Christmas Carol. Workhouses were instituted in early American history when England's poor laws were implemented in the colonies.
Workhouses or almshouses were a system of gathering the poor and putting them out of sight.  In these large institutionalized ghettos, children were separated from parents, and husbands were separated from their wives to prevent breeding.
The people were divided into seven categories by age and physical condition, and each group was separate from the other.  You could live in a workhouse your whole life and never see your parents.  Unless a wealthy benefactor allowed you to rise above poverty, you were doomed if they lived and died in these houses of horror.  The word, poorhouse always brings up Oliver Twist's image living in squalor with a group of boys his age. They were cold, hungry, and in tatters, begging for a bit more gruel.
The Great Depression
During the great depression, over 25% of the workforce were unemployed. In 1935, President Franklin D. Roosevelt established many programs that assisted the poor.  Two of these programs were Aid to Dependent Children and unemployment compensation!.
I cannot imagine what would have happened to this country if some of these programs were not instituted in America.  While there will always be those who try to abuse these privileges, there are those who cannot do without them.
So, although some may feel the poor don't deserve SNAP, Medicaid, help with housing, WIC for their infants and children, they sure don't deserve free cell phones.  There are no longer workhouses to ship the poor, to be unseen and forgotten.  Communities are large, fragmented, and no longer care for their neighbors and churches who care for the poor are busy building million-dollar sanctuaries and homes.
An article in the Washington Post Blog by Columnist Steven Pearlstein, it was reported about outsourcing: 
"The debate over outsourcing has been morphing, and today there are growing numbers of people who think that what started as a sensible, globalized extension of sending some work outside a firm to specialized companies may, in fact, be creating long-term structural unemployment in the United States, hollowing out entire industries." [More]
Our Brother's Keeper
Many people feel they are not responsible for other people's problems. 'If you are poor, that is not 'my fault is the sentiment. If you can't feed your family or are sick and don't have insurance, that's your problem."  There is something wrong with a society that has no concern for its fellow man.
In some of the most difficult times in history, man's survival depended on family and community.  At one time, the church and community played a great part in helping the poor. There was a time when you could knock on someone's back door and ask for work in exchange for a meal and a place to sleep in a barn.
What we need to do is, teach children a trade as a part of their education.  Pay people a living wage.  Bringing back high-paying jobs from China, Mexico, and other countries put Americans back to work and returned dignity to the US worker.
To those who want to stop free government phones, I suggest this; be grateful that you still have your home, cars, and most of all, your job. You are blessed today, but remember, by this time next year, you may be in line applying for unemployment, SNAP, and a free cell phone!
Are Smartphones & Mobile Devices Bad for Children?
Smartphones are not only a business tool for adults and entertainers. They are a handy teaching tool for our children. While older children used them to do everything from playing games to school reach, children under five and up use them to learn their letters, colors and watch kids' videos.  Today, parents have greater control over what small children watch, as the appropriate programming for the little ones.
It is a new age of study, and preschool-age children even know how to use smart phones.  Young children need to be nurtured and have loving interaction with parents rather than a screen. There is a concern they might be losing vocabulary or face to face connection and healthy attachment with parents.
Babies and Smart Phones and Mobil Devices
An MSNBC report stated that 97% of parents surveyed said their child under 2 years of age had their own mobile device. This is an untested area, and psychologists are concerned about children's neurological results using smartphones or other devices.  Digital literacy is the key to competing in education and the workforce.
Dr. Matilde Irigoyen, at Einstein Medical Center in Philadelphia, chair of pediatrics and adolescent medicine, agrees that having access to these devices is necessary for children to learn how to use and benefit from this technology.
Smart Phones and Class Distractions
A report by Duncan, Douglas K.; Hoekstra, Angel R.; Wilcox, Bethany R. in, "Digital Devices, Distraction, and Student Performance: Does In-Class Cell Phone Use Reduce Learning?" stated… "The recent increase Data were gathered in eight introductory science courses at a major university. Results show a significant negative correlation between in-class phone use and final grades, with use of cell phones corresponding to a drop of 0.36 plus or minus 0.08 on a 4-point scale where 4.0 = A". (Read More)
There was also a much-publicized news report where a young Oklahoma High School student refused to put away a cell phone leading to an altercation and ultimate assault by a Resource Officer.  Understandably it is the school's responsibility to establish the regulation of cell phone use in the classroom.
Technology and Moderation
Too much of a good thing can be a problem. Just like television was the babysitter in the 50s and up, smartphones, tablets, and other mobile devices are turning into the babysitters of today. Today, a parent may give a cell phone to quite a fussy child in a car; or an iPad and tell them "go play."
It can be a problem when parents replace parental interaction with tablets and other mobile devices. This should not replace bed-time storytelling and listen to children say their prayers. The other issue is the problem with overstimulation and the inability to fall asleep.  Of course, it is important to limit a child's use of smartphones and other mobile devices.
Discount Computers and Internet
In the past, there was a great technical divide between higher and lower-income communities. Today studies show; that gap is beginning to shrink, especially with the free government cell program extending to discount Internet and computers.
Connect-to-Compete, Comcast, and CenturyLink are the top companies providing affordable internet service through the Lifeline Assistance program. They also sell refurbished computers for as low as $150.
These corporations help make technology available to low-income families with school-age children. Other leading communications companies participating in the program are Cablevision, Charter, Cox Communications, Bend Cable, Bright House Networks, Eagle Communications, GCI, Insight, Mediacom, Midcontinent, Sjoberg's Cable, and Suddenlink.
How to Receive Discount Internet for $9.99 Monthly
You qualify for a discount internet and Computer if:
You live in the area the communications company services.
You do not have Comcast Internet.
You have children in the home.
You have no overdue Comcast bills or unreturned equipment.
Also in the News.  Free Government Smartphones now available when you upgrade your phone service.  Many Lifeline phone providers offer smartphones as an option when you participate in the government phone program…
How to get The Internet for $9.99 a month – Today, low-income families can get discount internet and cheap internet for their families.  Now every child has to have access to a vast resource of information through the Lifeline Assistance program.