Have you ever wondered how to get a free phone from the government? We show you, how to find a provider, how to apply, about documentation needs, and how to submit your application. In less than 5 minutes, you will know how to apply and get a free phone shipped to your home. We present this information so you can see at a glance, how to get a free phone in 7 to 10 days! If there is anything you can not find in this infographic, you will find it on our site. We are frequently adding new information to our readers.
How to Get a Free Phone
Lifeline has been providing phone service at no cost since 1985 when it helped low-income consumers with a credit on their landline service. This benefit is financed by the Universal Service Fund gives disadvantaged Americans and residents access to affordable phone service and the opportunities they give. This government assistance program offers savings on your cell phone or landline bills.
The Lifeline discount is at least $9.25 monthly. Many providers offer free phones and up to 250 minutes and 1000 text messaging. You are allowed one phone or discount per household. New rules require all applicants to prove eligibility, and you must re-certify yearly to continue services. Below, is a step-by-step guide on how to get a cell phone from the government. Feel free to post it on your site or send it to your friends or family. Also, check out our list of free phone providers in your state and how to get a smartphone.
Please include attribution to How to Get a Free Government Phone with this graphic.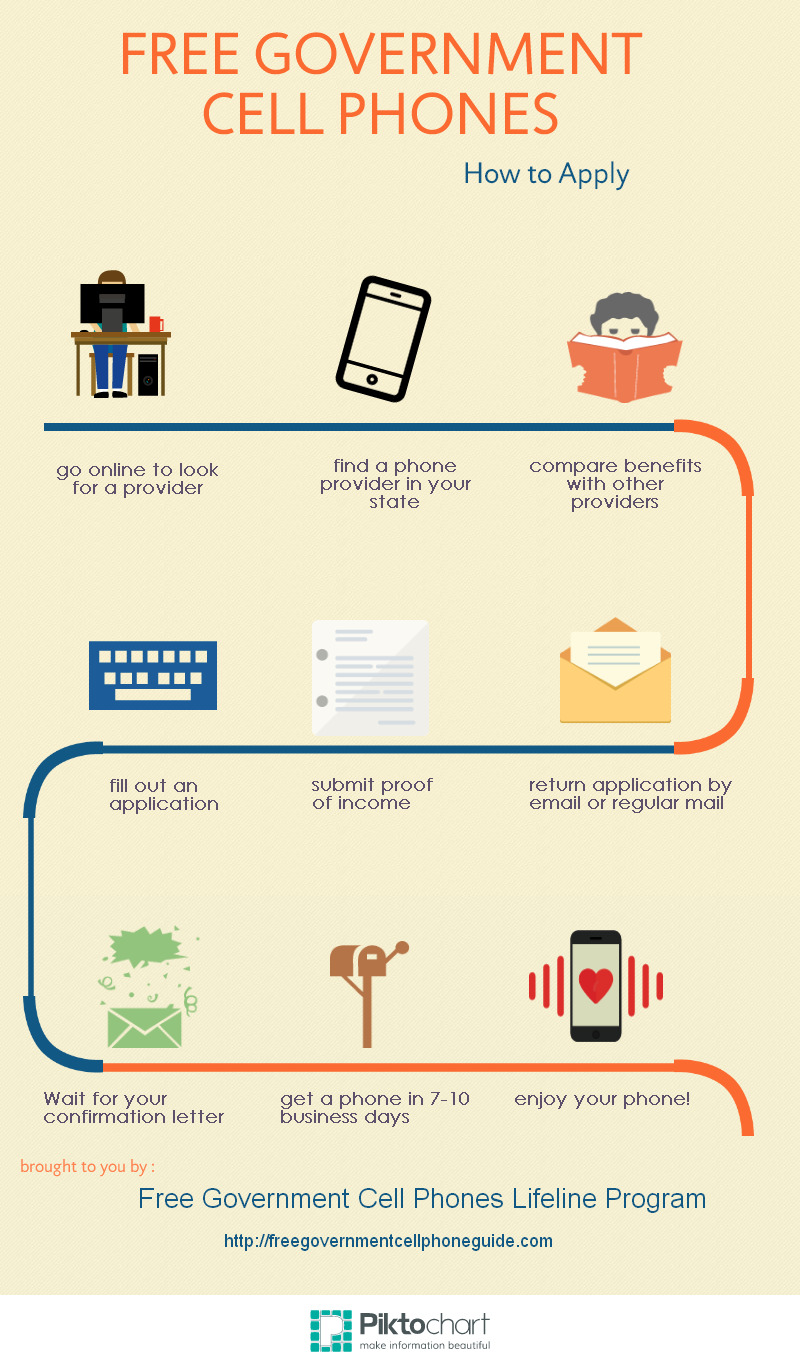 You May Also Want to Read
Recent Posts
link to Free Government Phones for Unemployed
Get Government Phones for Laid Off. Have you lost your job due to COVID-19? Are you unemployed or only working part-time? You may qualify for a free government phone. A lot has been...
link to Tempo Wireless Government Phone Service
Tempo Wireless Free Phone service. Tempo Wireless is yet another cellular company that offers free phone services, as well as monthly and prepaid phone service. You may qualify for the...