SafeLink Wireless cell  phones, have united with the U.S. government and Lifeline to offer free cell phone service, to low-income families. This is a great program for many who are unemployed, have lost their jobs, are working part-time or working full time, and still not able to afford cell phone service.  We live in such a prosperous nation that the fortunate have forgotten that everyone is thriving.
Safelink Wireless Cell Phones
If you qualify, you will be sent phone and be given 250 free minutes, for one year. Each year you are required to re-certify that you still qualify for the program.  There are no bills, contracts, credit check or hidden charges.  Safelink Wireless cell phones, are one of the first major phone companies to offer free phones and minutes to customers.  This program, and similar programs can be found through the United States.
Who Qualifies for Safelink Wireless Cell Phones?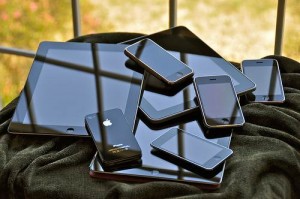 The fact that a person works, does not eliminate him/her from qualifying for a phone.  Many hard working people are eligible for  a government phone, is your income is at or below 135% of the Federal Government Poverty Standards. You also qualify if you a receiving help from most government agencies. (check list below)  If you meet these standards, you qualify for this free cell phone.  The poverty standard varies from state to state, so go to the site to determine if you are eligible.  You can apply online with proof of income or that you are receiving government help.
You are Eligible if you are Receive:
Section 8

Me

dicaid

Work First

WIC

SNAPs/Food Stamps

Crisis Intervention Program

Low Income Energy Program

Nationa

l Free lunch program

Temporary Assistance for Needy Families (TANF)

 
Is SafeLink Wireless Cell Phones in your State
To determine if you qualify, go the SafeLink website, and enter your zip code. Click to find out if the program is available in your state.  If  it is in your state, download and application, or apply on-line.  The company will contact you, if your application is accepted.
What Service do I Receive?
Free Customer Service

Cell phone

Call Waiting

Text Messaging

Long Distance

International

Voice Mail

Charger
 

Ad

ding Minutes
You can purchase extra airtime by purchasing a TracFone phone.  They're sold at locations, such at Rite-Aid, Wal-Mart, Radio Shack, Target, CVS and many other places.  Or you can also purchase more air time online 24/7, at: Tracfone or, Call: 1-800-381-684   24/7.
Safelink Wirless
1-800-378-1684
9700 NW 112th Avenue
Miami, FL 33178    Apply here