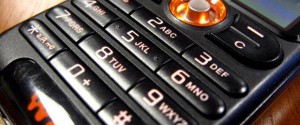 We will show you how to qualify for a free phone, with little or no money!  You may be surprised to know that you can get a free cell phone even if you have a job.  The program helps the elderly, unemployed, veterans and disabled.  The Lifeline Assistance Program, has  companies in every state.  If you are receiving government assistance, or participating in any government poverty program, you may qualify.
If you receive, Food Stamps, Medicaid, Disability, SSI,  Section 8 Housing, or your child receives Free Lunch, you may qualify for a free phone.  You do not have to worry about credit checks or extended contracts.  Your service is given each month, for one year, unless you need to renew.
Government Phones
A Free government phone, gives people the freedom and peace of mind that come from being able to contact others.  They help eliminate fear and isolation as well.  These phone are also a way of contacting rescue and abuse hotlines for battered women.  Cell phones are not a luxury, they are a necessity.  A free cell phone, is a blessing to many poor people. Have you every had a neighbor knock on your door to use your phone, or to use you number as a contact for a job?
How to Qualify for a Free Phone
Now you must provided proof that you are eligible  to qualify for a free phone.  Each application must be submitted with proof you are financially eligible.  You have to submit, payroll stubs, W-2 forms, or a letter from the government agency that is helping your.  There may be slight variations depending on the which state you live in.  These new rules have been put in place to help stop fraud and abuse that has been associated with the program.  (Photo via Morguefile)
Lifeline Program for Low-Income Consumers
Since 1985, the Lifeline program has provided a discount on phone service for qualifying low-income consumers to ensure that all Americans have the opportunities and security that phone service brings, including being able to connect to jobs, family and emergency services… (more)
 Today's Economy
Many take it for granted, that everyone owns a phone.  This is far from the truth.  It is almost impossible live without a phone service, and a cell phone today. I remember some 20 years ago when I did not have a phone, I had to walk a mile to find a pay phone at the local 711.  Today you could walk 20 miles and not find a pay phone.  They just don't exist any more.   We use our mobile phones to pay bills, check our bank accounts, call landlords, to mention a few.  There is added peace of mind, when you are  able to:

Contact employers

Call your doctor

Reach friends and family

Have a reliable contact number for job search

Make doctor's appointments

Or call for help in an emergency
You qualify if you receive:
Medicaid,
Food Stamps,
Supplemental Security Income – SSI
Federal Public Housing Assistance- Section 8
Temporary Assistance to Needy Families  – TANF
Low-Income Home Energy Assistance Program – LIHEAP
The National School Lunch Program's Free Lunch Program.
"You can apply, on line by going to the site and calling customer service or entering your information in an automated system."  US Poverty Guidelines

| | | |
| --- | --- | --- |
| Persons in Family or Household | Annual Income | Monthly Income |
| 1 | $14,702 | $1,225 |
| 2 | $19,859 | $1,655 |
| 3 | $25,016 | $2,085 |
| 4 | $30,173 | $2,514 |
| 5 | $35,330 | $2,944 |
| 6 | $40,487 | $3,374 |
| 7 | $45,644 | $3,804 |
| 8 | $50,801 | $4,233 |
| For each additional person, add… | $5,157 | $430 |
Top Three Free Phone Providers
NEXT STEP:  How to Prove Eligibility