Free government phones are available for residents of Washington, DC, who qualify financially.  If you are unemployed, receiving government assistance, or are low-income, you can apply for a Lifeline credit.  Washington is where our President lives, and our lawmakers work every day.
Those who run this country flourish, while you will find communities filled with crime and poverty only a few blocks from the White House.  Banks got bailouts, mortgage companies got a pass, and car manufacturers got help during our most recent recession.  The poor, sadly, continue to struggle and make it the best way they can.
The Economy Makes Free Government Phones
Millions of Americans work one or two jobs and still need assistance to feed their families. Washington is very progressive, but like many major cities, it is costly to live in.  Multiple areas once flourished because of high-paying factory jobs.
These same workers are now struggling to maintain their middle-class status.  Over 5.1 million manufacturing jobs have been lost to China in the past ten years, never to return. Free government phones help the poorest of the poor with reliable phone services.
The good news is, that there is little help for the disadvantaged people of DC.  The Lifeline program is working to ensure that every resident, who needs and wants a free phone, can get one.  The Lifeline program and the Federal Communications Commission ( FCC) provide government-subsidized cellular phone and landline service to low-income residents.   You may qualify for free government phone in Washington DC, even if you are working (check Federal Poverty Guidelines)
Eligibility for a Free Government Phones Washington DC
You may be eligible to receive a free government phone if you receive help from a government assistance program or are working and meet the financial requirements according to the Federal Poverty Guidelines.  When you apply, be prepared to provide proof of the agency you are enrolled in.  You are eligible to receive this free service if you receive any of these government benefits below.
 Work First
 Medicaid,
 Food Stamps  (SNAP)
 Supplemental Security Income (SSI)
Federal Public Housing Assistance (Section 8)
Temporary Assistance to Needy Families (TANF)
Low-Income Home Energy Assistance Program (LIHEAP)
The National School Lunch Program's Free Lunch Program Work First
WIC (Women Infants and Children) SNAPs/Food Stamps
Crisis Intervention Program
Low-Income Energy Program (LIHEAP)
National Free lunch program
Temporary Assistance for Needy Families (TANF)
Additional Qualifiers
You are also eligible if you meet the financial requirement of having an income at or under 135% of the US Federal Poverty Guidelines.  To cut down on fraud and waste in the program, those seeking free government phones must provide proof of income, or if you are receiving assistance from a government agency, you must provide proof of enrollment.  This documentation can be faxed or mailed into your application.  You can submit:
W-2 forms
Three current payroll stubs
Spousal support letter
Social security benefits statement
Pension or social security retirements benefit document.
Workers compensation or unemployment benefit statement
Here are the free phone providers that cover Washington DC:
If you believe you qualify for a government phone, go to the website of one of the providers listed above to look at their plans and apply.  You must provide proof of income when submitting your application.  You will receive a cell phone and accessories in 7 to 10 business days if you are eligible.  Monthly minutes are automatically added to your account each month.
UPDATE:  Because of fraud issues, you must provide proof of income or enrollment in an assistance program. To prove eligibility, provide one  of the following documents when applying:
A current Federal Tax Return (W-2 Forms)
A letter from Unemployment/Workman's Compensation
A payroll statement or current check stubs from your job
A Statement from the following: Department of Social Services or SNAPS, Veteran's Administration, Social Security Benefits.
Reachout Wireless Minutes – Adding Airtime
We want to tell you how to add  ReachOut Wireless minutes to your cell phone.   If you use Reachout Wireless, you need to know how to add minutes to your phone.  Many ask how and where to buy minutes for their phones.  You want to know how to quickly and easily purchase air time.
Reachout Wireless
This company is one of the companies working with the  Lifeline Assistance program to offer free and affordable phone service to Arkansas, Louisiana, Maryland, and Missouri residents.  This company is one of the top Lifeline phone providers, helping low-income residents with free discounted phones and services.  They also benefit from millions of new consumers and income for the company.
Providers are paid $9.95 monthly for each person participating in the government program.  They also benefit when customers purchase airtime and upgraded plans or purchase cellular phones and services.  Nothing is more frustrating than having a hard time purchasing or adding time to your prepaid or subsidized government phone.  If you are having difficulties, contact customer service for help.  Here are the different ways you can buy additional time.
How to Add Reachout Wireless Minutes to your Phone
If you have used your allotted time, you can purchase as much airtime as you need.   There is no time limit on this additional time; unlike many other providers, it will never expire!  If you do not use your allotted minutes, unused time will continue to roll over each month until they expire. Many other providers do not offer this feature; if you do not use your allotted time, you will lose those minutes.
How to Buy Air Time
To add Reachout Wireless minutes, go to the provider website to purchase and add minutes.  You have the option of buying 20 to 1,000 additional minutes.  You can add time when you have purchased air time by entering a PIN.  You have up to one year to activate the card and add time.
Add Minutes with Emida
Emida is one of the Prepaid networks you can use to purchase air time.   Working with retailers across the country is another way to purchase additional air time online.   Once your purchase is made, enter the PIN on your physical receipt.
Add Minutes Using MoneyGram and Western Union
You may purchase extra minutes at any MoneyGram location.  Minutes purchased appear on your account immediately. There are thousands of agents nationwide, including supermarkets, Wal-Mart, and CVS drug stores in most communities.  I don't find this method very efficient, but this is one of the features available to users.  The one benefit is that the minutes are loaded on your phone immediately.
"Additional text messaging and minutes cost, 14.95  for 500 minutes and 100 texts 29.95 for 1,000 minutes and text messaging."
Referral Program – Refer others to the program, tell them to mention your name and number, and you will receive an additional 100 minutes for each person you refer.  There has been some complaint about the small size of the free phones.  They also may lack some of the more popular features people enjoy.  If you want a better phone, here is now to buy or upgrade your cell phone, compatible with your Reachout service.
[UPDATE:  Reachout Wireless is no longer a part of the government's free phone service program.  They cannot be reached by phone or website.  If you have Reachout Wireless Service, please choose a new provider from this list.
Free Cell Phone Providers in Your State
Free Cell Phone Providers in Your State.  If you can not afford phone service, you may qualify for cell phone and landline service from the government program Lifeline.  Government phone provider facilitates the program, by providing one home phone or cell phone for each family that qualifies financially.  Lifeline phones are not new.  They have been around since the 1980s.  Back then, they helped low-income rural families and seniors with home phone service, including assistance with the deposit to sign up for landline service.
Cell phone service is the universal choice of communication and the cell phone program has grown to cover every U.S. state.  Plans and program rules vary slightly from phone provider to provider but they all offer free cell phones and service. It is good to know how many minutes offer since the beginning of the program have tripled.
Free Cell Phone Service Help the Poor
Lifeline subsidizes free services for low-income Americans. Funding for the program comes from Universal Service Fund fee, charged on all landline and portable service.  Phone service gives you the freedom and peace of mind, that comes with reliable means of communication.  They help eliminate fear and isolation that comes with being isolated. These services allow users to life-saving contacts with rescue and abuse hotlines for battered women. If you already receive benefits from welfare, you should be eligible to receive one of these free cell phones.
You may be surprised to know that many working families may be eligible to receive government assisted phones.  If you work,  and your income is too high for free government phone service, there are many inexpensive pay-as-you-go cellular plans.  Provider's plan may vary, but most do provide a free cell phone, help with installing landline service and free or discounted phone services. Click on your state to find out what phone providers in your state.  If you don't find your state below check for our lifeline provider list.
Alabama |Alaska |Arkansas | Arizona | California | Connecticut | District of Columbia | Delaware | Florida | Georgia | Illinois | Indiana | Iowa | Kansas | Kentucky | Louisiana | Maine | Maryland | Massachusetts | Michigan | Mississippi | Missouri | Nevada | New Hampshire | New Jersey | New York | North Carolina | Ohio | Oklahoma | Pennsylvania | Puerto Rico | Rhode Island | South Carolina | Tennessee | Texas | Utah | Virginia | Washington | West Virginia | Wisconsin
Free Cell Phone Providers in your State
Click on the list of free government phones and providers below. There you will find many great phone companies, with great service.  Find a cell phone provider in your state, with the benefits you desire.  Go to the website to fill out an application.  If you have any questions or don't find a cell phone provider in your area,  leave a comment and we will get back with you.  Find out more information about government phones for low-income consumers.
In Other News
Free Government Phones Maryland
Maryland Free Government Phones.  Residents of Maryland may qualify for free government cell phones and minutes every month.  Lifeline free phone assistance is a great help to the unemployed and the underemployed, disabled, and elderly.  Maryland is a progressive state, boarding in that states Virginia, and Washington, DC.   The child poverty rate is 14%, senior poverty is 13%, women in poverty is 10.6 %, and poverty in single-parent families is a staggering 24%.
Maryland Free Government Phones
In addition, Maryland is an expensive place to live in.  Rents alone are comparable to those in New York City.  Many low-income families need assistance to maintain family stability. Therefore, Maryland's free government phone service is a great benefit to disadvantaged residents.
Many people work 40 or more hours a week. Several cell phone providers service the state of Maryland. These providers offer phones at no cost and free minutes every month.  All companies allow you to purchase additional air and text messaging minutes.
How to Qualify
You are not necessarily disqualified from receiving these free services if you work.   However, you must meet all financial qualifications.  You can qualify if your yearly income is at or below 135% of the
Federal Poverty Guidelines
or you are receiving help from government assistance  agencies such as:
Food Stamps
Medical Assistance
Maryland Energy Assistance Program
Electric Universal Service Program
Public Assistance to Adults
Supplemental Security Income
Temporary Cash Assistance
Temporary Disability Assistance Program
Go to the Federal Communications Commission site to get a full list of government agencies entitling you to these free services.
How to Apply
Finally, if you qualify for the Lifeline program, apply to one of the providers that service your state.  Download and fill out an application and submit proof of eligibility.  You can mail or fax your application.
Maryland Free Government Cell Phones
Maryland residents have a choice of these free cell phone providers:
Conexion Wireless

StandUp Wireless
You May Also Want to Read
Q Link Wireless Cell Phones – Free Cell Phones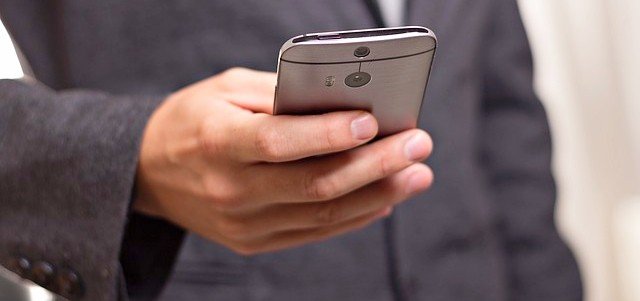 Q Link Wireless is a federally-assisted wireless company that offers its consumers free Smartphones and upgrades to smartphones.  Or do you need a Qlink replacement phone?  You pay no monthly bills, no contracts, and no credit checks.  
Q Link Wireless' free cell phone program is open to Arkansas, Arizona, Colorado, Georgia, Hawaii, Idaho, Indiana, Iowa, Kansas, Kentucky, Louisiana, Maine, Maryland, Michigan, Minnesota, Missouri, Nevada, Ohio, Oklahoma, Pennsylvania, Puerto Rico, Rhode Island, South Carolina, Texas, Utah, Vermont, Washington, West Virginia, and Wisconsin. 
This provider works with Lifeline Assistance and is financed by FCC members.   The FCC regulates communications by radio, satellite, cable, the internet, television, and wire, throughout the United States, DC, and U.S. territories.  
The FCC is regulated by the Wireless Telecommunication Bureau (WTB), which regulates domestic wireless telecommunication, cellular, paging safety, and other forms of communications.   QLink Wireless Update
UPDATE:  How to get Free Extra Minutes – When you refer a family member or a friend to Q Link Wireless, you will receive an extra 100 bonus minutes.   Call or email Q Link to give the names of your referral and receive an extra 100 for each person you refer when they are approved to get a phone.
Concerning Lifeline Assistance, every state's policies and restrictions differ slightly.  But all offer similar benefits to users.  To be eligible for Q Link Wireless's free phone service, an individual or family must meet the financial requirements of the U.S. Federal Poverty Guidelines.  You can also sign up if you receive federal assistance from a government agency.   
What you get with QLink Wireless

1000 minutes
1GB Data

Voicemail

Free Smartphone
Unlimited Texting

411 Directory Assistance

Call Waiting, & Caller ID

Bring your phone
No annual contract or monthly bills

Nationwide Network Coverage

Roaming at no additional cost (domestic)

Get 100 free minutes for each person you refer someone, and they qualify
There are variations in the program, depending on your state. For instance, some states charge a small monthly fee to participate in the program.  Benefits are constantly improving, adding states and adding new program features.  You can receive one free cell phone or landline per family through the Lifeline program.
However, you must also provide proof is financial status. Please provide documents such as payroll receipts.  You can also provide W-2; personal identification and re-certification are required yearly.  QLink Wireless works like SafeLink Wireless, Assurance, ReachOut Wireless, and all the providers.
How Do I Qualify?
Furthermore, you may qualify for a Qlink phone if you are receiving unemployment or if you have a job, but your gross family income is at or below 125% of the Federal Poverty Guidelines.  You qualify if you receive help from any of the following agencies:  
Medicaid
Food Stamps
Supplemental Security Income (SSI)
National School Lunch (free program only)
Federal Public Housing Assistance / Section 8
Low Income Home Energy Assistance Program (LIHEAP)
Temporary Assistance for Needy Families (TANF)
Furthermore, you may also need to provide proof of income by submitting w-2 forms, pay stubs, and a letter from your government assistance program.  You can submit your documents by fax, mail or uploading to the phone provider site.  The government cell phone program has helped many low-income families and individuals.  
If you need help, don't hesitate to contact Lifeline Assistance or providers offering Lifeline service. *To enroll in the Lifeline phone program, you must provide proof of your income.
"You can apply for a free phone and services online by going to the site and calling customer service or entering your information into an automated system."
| | | |
| --- | --- | --- |
| Family Size | Annual Income | Monthly Income |
| 1 | $14,702 | $1,225 |
| 2 | $19,859 | $1,655 |
| 3 | $25,016 | $2,085 |
| 4 | $30,173 | $2,514 |
| 5 | $35,330 | $2,944 |
| 6 | $40,487 | $3,374 |
| 7 | $45,644 | $3,804 |
| 8 | $50,801 | $4,233 |
| For each additional person, add… | $5,157 | $430 |
How Do I Check My Minutes?
It is important to know how many minutes you have used. For example, you may run out of minutes before the end of the month and need to add minutes. To check your minutes on your Q link minutes, 611, listen to the message, press #6, hit #2, and next #1. 
You can also monitor your talk and text minutes by logging into the site, entering your email address, password, and zip, and clicking 'log on.'  Once you're logged into your account, press 'View Usage/Minutes, and you will see your existing phone uses and minutes left for the month.
Find out what to do when you've Lost your Tracphone
You can upload your documents, fax or mail applications on some provider sites.  Go to QLink's site to register for your free cell phone here.   
QLink Wireless – Upgrade Here
499 E SHERIDAN ST, STE 300
DANIA, FLORIDA 33004
Phone: 1-855-754-6543
Fax: 1-855-837-5465
You May Also Want to Read
Add Minutes To A Safelink TracFone
Add Minutes to Safelink Wireless free phone.   If you are a big talker you will have to add minutes to your Lifeline phone.  You can always call the company, and a customer service representative will walk you through the process.  You can buy TracFone cards any, Rite-Aid, Wal-Mart, Radio Shack, Target, CVS any store that sells phone or phone accessories.  When buying airtime from Tracfone, you can buy minutes, such as 30 minutes for 30 days up to several hundred minutes with a deadline to use within a year.
Purchasing Safelink Minutes
When buying airtime from Tracfone, you can buy and add minutes, such as 30 minutes for 30 days up to several hundred minutes with a deadline to use within a year.  Once you choose the card you must enter your phone number or serial number.  Once you have purchased a  card you can buy more minutes, your phone, or online.  You will be glad to know that with each passing year providers are offering more promotions and giving more talk and text minutes.  Yet, there still may come a time when you run out of minutes. Check out the new promotion below and share it with your friends and family who may need a free phone.
How to Access your Monthly Minutes
Press the MENU option
"Prepaid" will appear on your screen.
Press  "OK" or SELECT  button.
You will be taken to "Redeem Airtime" or "Add Airtime".
Press OK or SELECT.
Go down and press OK until you see "Card No." or "Airtime PIN".
New Safelink Wireless Promotions
Safelink Wireless is now giving 500 free minutes for the first 3 months. This offer is extended to new subscribers, and returning subscribers de-enrolled over 90 days.  After 3 months your service will be 250 minutes and 1000 texts.

New York, Florida, and Texas receive unlimited texts, and all other states receive 1,000 Texts.

After 5 months New York, Florida, and Texas will receive 250 minutes and unlimited texts.

All other states after 3 months receive the standard 250 Minutes and 1,000 Texts.
Promo Code to Purchase and Add Minutes
If you have a promo code. Press the "Menu" key on the center of your cell phone, select when you see the word "Prepaid."   Use  the arrows on your phone navigating until you see the words "Redeem Airtime."   Press OK, when you see Card: or Pin.
Now enter your 12 digit airtime pin and then "OK."  When asked if you have a Promo Code, press "OK" and enter the code.  If you need more minutes, you can buy airtime at discount prices.
You can receive,
Cards for 120 Minute or more
40 bonus minutes – 73677
30 bonus minutes -1 0106
60 bonus minutes – 74316
40 bonus minutes – 48189
30 bonus minutes – 47882
40 bonus minutes – 31154
30 bonus minutes – 21381
40 bonus minutes – 91926
30 bonus minutes – 94026
How to Add Minutes to Safelink Wireless Phone

You can Add Minutes, to your Tracfone, by purchasing time or n card.  Enter the key "Menu,"  which will take you to the "Prepaid" menu and press, "Select;  which will take you to "Add minutes."  Follow the promptings add your card number and pin which will be found on the back of the card.  If you have a special promotional code add that, if not click no.  If you have any problems with this process.
Safelink Offers three Plans
68, 125 and 350 free monthly minutes. The plans offer local and national long distance and nationwide unlimited text messages, free roaming, free 911, 411, Voice mail with call waiting and caller ID, carry-over minutes with the 68-minute plans and 100 international long distance.  With a 350 minute plan, there are no carry-over minutes unless you buy more airtime.
SafeLink Wireless – Change your phone plan here
Customer Service – 1-800-378-1684
Changing your Plan
You may need more than 250 minutes a month. Many people do. If this is the case for you try selecting an add-on plan that will give you more minutes. For an extra $5 you can increase your minutes by 50 percent. Now you have 500 minutes for the month.  If you want 1,000 minutes of talk and text messaging time, you can purchase a $20 add-on phone plan. There is a ten cent charge per minute when you go over your allotted time
You May Also Want to Read