Life Wireless cell phone providers provide free cell phones to the residents of  Arkansas, Georgia, Illinois,  Louisiana, Maryland, Minnesota, Missouri, Puerto Rico, Rhode Island, and West Virginia.   It is going to know that the Lifeline program is working to ensure affordable phone service is available to every state.
Life Wireless Free Cell Phones
Each year more areas are covered by the free government cell phone program.  Lifeline assistance has been providing help with telecommunication discounts since the '80s.  This assistance program initially began to help low-income consumers in rural areas with landline services.  Today, it does not include help with free cell phone service, including smartphones.
Finally, If you live in Arkansas, Georgia, Illinois,  Louisiana, Maryland, Minnesota, Missouri, Puerto Rico, Rhode Island, or West Virginia, and feel you may be eligible for these services, contact Life Wireless to apply.  Good luck with your search for affordable cell phone service.
Problems with Fraud
With the expansion of the free government cell phone program, there has been a big program of fraud and waste.  Providers receive  $9.25 a month for each consumer receiving the subsidy.  It has been discovered providers were enrolling those who were not eligible, and people were applying for more than one phone at a time.  Today, cellular companies caught defrauding the government are being fined millions of dollars and thrown out of the phone program. Consumers must now provide proof of involvement with a government agency or, if working, proof of income. These new measures are set to save millions of dollars.
How to Qualify
Life Wireless is not as well known as some larger providers such as Safelink, Assurance, or Reachout Wireless. Still, their presence in the states is much appreciated in their covered areas.  You may qualify for the Life Wireless phone if your income is below 135% of the federal poverty level.  If you are unemployed or receiving Food Stamps, WIC, SSI, Medicaid, Disability, or help from another government assistance program, you are eligible for a free Lifeline phone. * See Federal Poverty Guidelines
The features of the programs are 123 monthly minutes and the rollover of unused minutes a month.  You can send and receive a text for 1/3 a minute per text.  If you are not eligible for the free phone and service, you can purchase affordable phone services for a one-time charge of $20 and  $12.75  for 250 minutes.  Text messaging will cost 1/3 a minute per text.
Life Wireless Features
call waiting
caller Id
voice mail
nationwide long-distance service
and international calls for a fee
You can add time by going to the Life website directly or purchase air time through MoneyGram.  The MoneyGram and a long protracted process, so the online process is most practical.
Other News
What do you need to do when you lose your phone – It can be very frustrating when you lose your phone. Find replacement policies for a lost, stolen, or broken cell phone.
Get a smartphone; when you update your phone service –  Smartphones help you organize, create voice messages, make appointments communicate with social networks, and read books. Find out which phone providers offer smartphones when you update your phone service.
You can make money giving away Lifeline cell phones –  Many Lifeline providers are looking for people to sign up new people with the free government phone program.  Find out who is hiring and how to apply for the job.
Life Wireless
Phone:  1-888-543-3620
e-mail:info@lifewireless.com
Free Government Phones in Alabama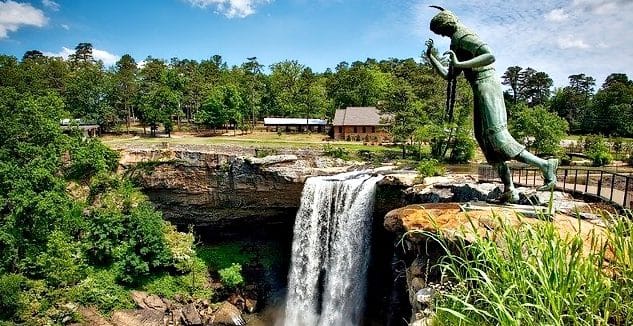 Free Government Phones in Alabama. If you live in Alabama, you may qualify for free government phones, when you qualify financially. Low-income families are eligible for Lifeline assistance with landline and cell phone service. The poverty rate in the state of Alabama is 16% to the national average of 14% according to the United States Government.
It is the ninth poorest state in America. The contrast between the wealthy and the poor is the second largest in the nation. Twenty-five percent of the population of Alabama live at or below the national poverty levels. Even with the poverty level, 85% of low-income families have at least one parent that works full-time. That is to say, the low paying jobs are still not paying a living wage.
Free Government Phones in Alabama
These phones are made available through a program called Lifeline Assistance. Lifeline has been around for decades, helping low-income adults and families in the United States with free or affordable landline and cell phone service. The phone program has been a help to many but didn't get the wide exposure until the cell phone portion was added. Today, a few dozen providers are working with government subsidy outreach to help the poor.
The program offers free phone, up to 250 free minutes as well as text messaging, some providers charge a minimal fee for text messaging, while others give up to 1000 free text minutes. If you are struggling, it will be worth your while to find out if you qualify for a free government phone. You will qualify for the Lifeline program if you are receiving federal assistance from one of the government agencies, or your gross family income is below the poverty level.
Medicaid
Food Stamps
WIC Program
Childcare Assistance
Public Housing Assistance
National Free Lunch program
Low-Income Home Energy Assistance Program
Aid to Families with Dependent Children (AFDC)
Temporary Assistance for Needy Families
Government Cell Phones in Alabama
There are several cellular providers located in Alabama. Visit each of the websites below to examine their phone plans. Choose the one you like best, and apply for a free government phone. Be prepared to submit proof of eligibility. Provide documents such as pay stubs, documents from the government agency you are receiving help from, child support, alimony documentation, W-2's, etc. If you are approved, you will be notified by email, or/and a letter. Your phone and accessories will be received in 7 to 10 business days.
These are the Free Government Phone Providers in GA
T-Wire Corporation – 844-894-7326
Assurance Wireless – 888-898-4888
Access Wireless – 866-594-3644
Safelink Wireless – 800-723-3546
These Are the Providers that Offer Landline Phone Service
Cell phone service is great when you are on the go, but many people, especially seniors prefer landline service.
Windstream Communications
To apply for assistance from Lifeline, call 800-501-1754. You can also visit their website for more information at, www.windstream.com. You can also sign up at a Windstream retail store.
Union Springs Telephone Co Inc
You can submit an application at a Union Springs Telephone retail store. To get further assistance visit the company website at www.ustconline.net. Call 334-738-4400 for further information.
TEC – Cherokee Division
You can apply for Lifeline assistance at any certified TEC retail store. More information can be found on their website at, www.tec.com.
Call: 256-359-4321.
TSI Telephone Company
To apply for Lifeline call TSI Telephone by calling 877-870-9111. Or visit their tsihomephone.com or go to a certified TSI Telephone Company retail store.
For more Alabama Home Phone Providers (More)
Other Reading
Lifeline has cell phone providers throughout the United States and U.S. Territories. No matter where you live, you can find regional or major cell phone companies. If you do not qualify for a free phone, you may qualify for discount phone services. Find out how to get a free
The free government phone program has expanded to include smartphones. The aim of this new provision offering Smartphones is to provide more options to the consumer. Smartphones do provide more capabilities than a basic cell phone, they are convenient and have more features that improve your experience.
How to Add Minutes Assurance Wireless Phones
Assurance Wireless is a federal Lifeline Assistance program, facilitated by Virgin Mobile. This government program supported by the federal Universal Service Fund. This program is nationwide and reaches over 250 million people to date. This offer is not in all states, but the company is working to expand the service.
Presently Assurance Wireless service extends to Alabama, Arizona, Arkansas, California, Colorado, Connecticut, Delaware, District of Columbia, Florida, Georgia, Idaho, Indiana, Iowa, Kansas, Kentucky, Louisiana, Maine, Maryland, Massachusetts, Michigan, Minnesota, Mississippi, Missouri, New Hampshire, Nevada, New Jersey, New Mexico, New York, North Carolina, Ohio, Oregon, Pennsylvania, Puerto Rico, Rhode Island, South Carolina, Tennessee, Texas, Utah, Virginia, Washington, West Virginia, and Wisconsin.
How to Add Minutes
Adding Minutes to your Assurance Wireless phone is something you will need to do sooner, or later. If you have an Assurance Wireless phone, you will receive 1000 voice minutes, unlimited talk and text, 50 MB and 2 GB Broadband monthly, each month. When your minutes run out, you will need to purchase additional airtime to get you through the month.
Adding time to Assurance Wireless phones is simple. You can purchase a Virgin Mobile Top-Up card in most supermarkets, drug stores, department, and phone shops. You can purchase an additional 250 minutes for $5. If you want to increase monthly airtime, you may upgrade to the 5.00 or 20.00 Talk and Text plan.
You can buy 1,000 talk minutes and 1,000 texts for $20. Adding money to your account can be done with a top-up care, credit, or debit card. If you want to increase monthly airtime, you may upgrade to the 5.00 or 20.00 Talk and Text plan. You can buy 1,000 talk minutes and 1,000 texts for $20. Adding money to your account can be done with a top-up care, credit, or debit card.
Purchasing Minutes
You can purchase a Tracfone air card for a number of minutes to desire. Enter your cell phone number or the phone number or the serial number on your card. If you have no minutes on your card, and can not make calls, please use another phone to contact the company online. Assurance Wireless FAQ.
If you have previously bought airtime, you can activate the card and add minutes to your phone online. Follow the online prompts that will lead you to Rapid Refill. Go to the 'Prepaid Menu' from the Main Screen, select the 'Redeem Airtime' option, and enter the pin on your air card.
Where to Buy Airtime
You can add minutes to your Assurance phones through a Tracfone airtime card. They are one of the top prepaid cell phone companies in the US. Once you have purchased a Tracfone airtime care, call their 800 number (800-378-1684) or, go to one of their nationwide locations, such as Target, Radio Shack, Family Dollar CVS, Walmart, and many, more.
You May Also Want To Read
Federal Poverty Guidelines – Qualifications A For Free Cell Phone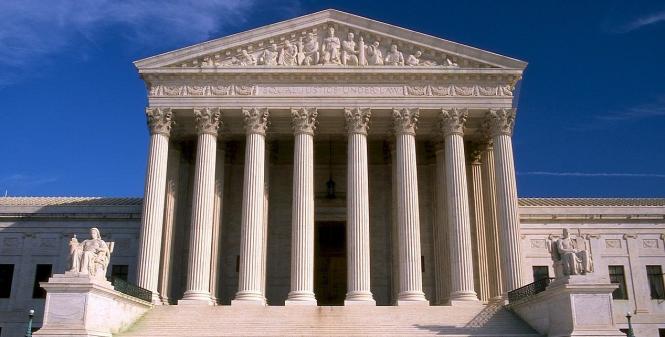 Do you qualify for a free government cell phone?  More than 75% of low-income families have at least one family member working full-time.  Many employers don't pay a living wage, and people working 40 hours or more still live in poverty.  The Federal Poverty Guidelines determine if you qualify for a free government cell phone.
The Lifeline Assistance program began giving low-income consumers discounted phone services in 1985.  When a technologist evolved, the program was revamped to include cell phones and more frequently, smartphones. Now disadvantaged consumers have the same opportunities and benefits with phone service.
Lifeline Eligibility
Government phones are available to any financially eligible consumer and prove they are eligible.  If you work, your gross yearly income must be at or below 135% of Federal Poverty guidelines.
Federal rules have been implemented to cut down on fraud and waste in the program.  Only one phone is allowed for each family, proof of income or enrollment in a government assistance program.  You may qualify if you receive:
Food stamps/SNAP
Medicaid Assistance
Veteran's disability
Home Energy Assistance Program (HEAP)
Supplemental Security Income (SSI)
Bureau of Indian Affairs General Assistance;
Food Distribution Program on Indian Reservations (FDPIR)
Tribally-Administered Temporary Assistance for Needy Families (TTANF)
Head Start (if income eligibility criteria are met)
Federal Public Housing Assistance – Section 8
Temporary Assistance for Needy Families (TANF)
The national free school lunch program
Federal Poverty Guidelines – Free Government Phones
The working poor population in America is growing yearly as the gap widens between the wealthy and the poor.  Sadly, the middle class, along with high-paying factory jobs, has been disappearing.   These federal guidelines are a formula designed to determine if a family or individual's wages are lower than the average American.
The gross monthly or yearly income, divided by the number of people in the household, decides if you are eligible for government assistance.  The gross income amount varies from state to state, depending on that state's economy.  Federal Poverty Guidelines also determine if you qualify for certain government programs.  If the income falls at or below that amount, that family or individual can get assistance from a government agency or receive help from,
Applying for Help
If you meet the government phone's financial qualifications, check out the cell phone providers in your state.  When you apply, you must provide proof of income or receive government assistance.
If your total family income is 135% of the  Federal Poverty Guidelines for 2012 for 48 states, please check the current qualifications for the year.
Source Calculations are always subject to changes depending on the economy. 
HHS POVERTY GUIDELINES FOR 2020
The 2020 poverty guidelines are in effect as of January 15, 2020
2020 POVERTY GUIDELINES FOR THE 48 CONTIGUOUS STATES AND THE DISTRICT OF COLUMBIA
 FAMILY SIZE
INCOME REQUIREMENT
For families/households with more than 8 persons, add $4,480 for each additional person.
1
$12,760
2
$17,240
3
$21,720
4
$26,200
5
$30,680
6
$35,160
7
$39,640
8
$44,120
2020 POVERTY GUIDELINES FOR ALASKA
FAMILY SIZE
INCOME REQUIREMENT
For families/households with more than eight persons, add $5,600 for each additional person.
1
$15,950
2
$21,550
3
$27,150
4
$32,750
5
$38,350
6
$43,950
7
$49,550
8
$55,150
2020 POVERTY GUIDELINES FOR HAWAII
FAMILY SIZE
INCOME REQUIREMENT
For families/households with more than 8 persons, add $5,150 for each additional person.
1
$14,680
2
$19,830
3
$24,980
4
$30,130
5
$35,280
6
$40,430
7
$45,580
8
$50,730
You May Also Want to Read